B-Vitamins play a crucial role in DNA synthesis, healthy nervous system, oxygen transport and energy-yielding metabolism, which makes them crucial for cognition and muscular function. Vitamin B12, Folic acid and Biotin found to be deficient in the Indian population.

Our team of nutritionists, with the help of software developers created an algorithm, which guides you on what supplements your body needs based on a simple assessment.

Your personalised daily packs, supported by scientific research from the nutritional status of Indian population in the past 30 years are recommended for you.

Let's re-think the way supplements are consumed, to make it lively and convenient with your personalized daily packs.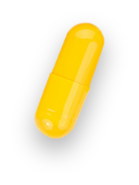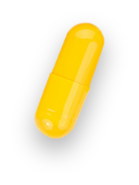 SUPPORTS NERVOUS SYSTEM
Scientific studies claim that folic acid, vitamin B12 and iron deficiency are important public health problems in India (2,4). In a community-based study, adolescent rural Indian women with asymptomatic vitamin B-12 deficiency, it was demonstrated improvement in haematological and biochemical-metabolic indices, and in peripheral nerve function, after treatment with oral vitamin B-12 (3).  
References
Tardy, A.-L., Pouteau, E., Marquez, D., Yilmaz, C., Scholey, A., 2020. Vitamins and Minerals for Energy, Fatigue and Cognition: A Narrative Review of the Biochemical and Clinical Evidence. Nutrients 12. https://doi.org/10.3390/nu12010228 
Micronutrient status of Indian population. Gonmei, Z., Toteja, G.S., 2018. Micronutrient status of Indian population. Indian J. Med. Res. 148, 511–521. https://doi.org/10.4103/ijmr.IJMR_1768_18
Yajnik, C.S., Behere, R.V., Bhat, D.S., Memane, N., Raut, D., Ladkat, R., Yajnik, P.C., Kumaran, K., Fall, C.H.D., 2019. A physiological dose of oral vitamin B-12 improves hematological, biochemical-metabolic indices and peripheral nerve function in B-12 deficient Indian adolescent women. PLoS ONE 14, e0223000. https://doi.org/10.1371/journal.pone.0223000
 Vitamin B12 Deficiency | National Health Portal of India. Available from: http://www.nutrition-atlas.nin.res.in/nutritionatlas/vitb12.php
NOURISHES HAIR & NAILS
VEGETARIANISM IN INDIANS