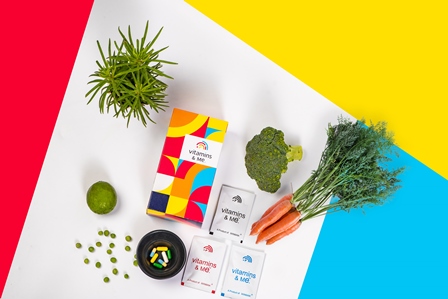 ARE YOU GETTING ENOUGH GREENS IN YOUR DIET? 🍃
Many people love eating leafy green vegetables – they offer a filling meal with lots of health benefits which can help you avoid future sicknesses due to poor eating habits, while also being a great source of vitamins and minerals which will keep your brain feeling clear and sharp! This makes them popular among health conscientious people.
Do you know about the powerhouse vegetables?
 According to a report  published by the Centre for Disease Control," the vegetables which give us more than 10 percent of the daily value of 17 qualifying nutrients per 100 calories are known as powerhouse vegetables. And green leafy vegetables are known as powerhouse vegetables because these vegetables are rich in vitamins, minerals and fibres. Following are the popular green powerhouse vegetables
Chinese cabbage
Kale
Leaf lettuce
Celery
Chard
Beet greens
Spinach
Chicory
Benefits of green leafy vegetables
Dark green vegetables are rich in vitamins, minerals, and phytonutrients. According to experts green leafy vegetables have multiple health benefits such as
If you use only dark green Vegetables without butter and cheese, they have low calories. For example, a full plate of Spinach contains only 7 calories. Similarly, a cup of kale has only 33 calories. Therefore, you can eat more with less weight gain by consuming more and more vegetables.
If you have a bloating issue, add green leafy vegetables to your diet because green leafy vegetables help reduce bloating. There could be different reasons for bloating, such as gut infection, hormonal imbalance, and poor diet but leafy green vegetables help to eliminate the blotting issue. Because green leafy vegetables are full of healthy nutrients such as potassium, vitamins, minerals and electrolyte, these electrolytes aid to balance the body fluid in the body.
These green vegetables are a great source of carbohydrates, fibers, proteins and a small amount of fat. In one cup of Spinach, there are only one gram of carbs and one gram of protein.
Improve brain functioning
Do you want sharp memory in your golden years? That's cool. You can easily improve your brain functioning by adding a green leafy vegetable to your diet. According to a report of the national library of medicine, people who eat green leafy vegetables daily experience less cognitive decline as compared to those who don't eat leafy vegetables. Moreover, the green leafy vegetables are rich in folate B9, and it helps to increase the production of neurotransmitters. That's why green leafy vegetables help to improve overall brain functioning. A great source of vitamin B is lettuce, spinach etc.
Dark green veggies are a great source of minerals, e.g. iron, calcium, potassium and magnesium. They also are a great source of vitamins, e.g. K, C, E and B. Dark vegetables are a great source of phytonutrients, e.g. beta-carotene, lutein and they help in the protection of the eyes.
It is a fat-soluble vitamin and is found in green leafy vegetables. The most common source of vitamin K is spinach. Other sources of vitamin k are kale, collards etc.
Vitamin k acts as a regulator of inflammation. Thus it protects the body from inflammatory diseases, e.g. arthritis.
It protects from diabetes
It prevents the osteoporosis
According to scientific data, diseases can be prevented by using green leafy vegetables. For example, if one serving of green vegetables is added to your diet per day, it can slow down age-related cognitive decline. In addition, a large meta-analysis proved that consumption of green leafy vegetables could reduce the chances of cardiovascular diseases.
Reduce stress and anxiety
Green leafy vegetables are very beneficial to reduce stress and anxiety because green leafy vegetables have enough folate that helps in the production of mood-regulating neurotransmitters such as serotonin and dopamine. That's why adding green leafy vegetables to your diet is best for your health. If you have an anxiety issue, you should eat more leafy greens vegetables in your daily diet.
Leafy vegetables are a great source of calcium; that's why they are good for bone health. In addition, it will reduce the risk of bone fracture. So if you have any bone issues such as arthritis etc., add green leafy vegetables to your diet.
Do you want glowing skin? People try different products to get Glowing but in vain. Don't stress out; you can easily get Glowing skin by eating green leafy vegetables daily. According to different studies, the green leafy vegetable contains a high amount of beta carotene, which helps to make your skin shinier. Additionally, this beta carotene acts as a natural sunscreen and protects your skin from ultraviolet rays.
Daily Recommended intake
The amount of intake of green vegetables varies on the basis of your age, gender, and physical activity. However, you can improve your health by taking three cups of dark green vegetables.
● Children can take 1/2 to 1 1/2 cups per week
● Adult women 1 1/2 cups per week
● Adult men 1 1/2 to 2 cups
How to increase the intake of green vegetables I diet
There are a lot of varieties of dark green and dark green leafy vegetables out there in the market. To add variety to your diet, try new recipes
You can add leafy green vegetables to your diet by following three ways
Add these vegetables to your omelet or eggs scrambles
Add spinach or lettuce leaves to your sandwich. You can also use these leaves in the place of bread. In this way, you will also reduce starchy carbs too.
You can add frozen green leafy vegetables like kale, beet greens to your smoothies with some fruits.
Conclusion
No doubt green leafy vegetables are beneficial for people of all age groups because these vegetables are rich in minerals, vitamins and fibres. Additionally the leafy green vegetables have hundreds of benefits as they help in weight loss, balance hormonal level, improve mental health, improve the texture of skin, make the bones stronger etc. so add green leafy food in your diet for a healthy life.