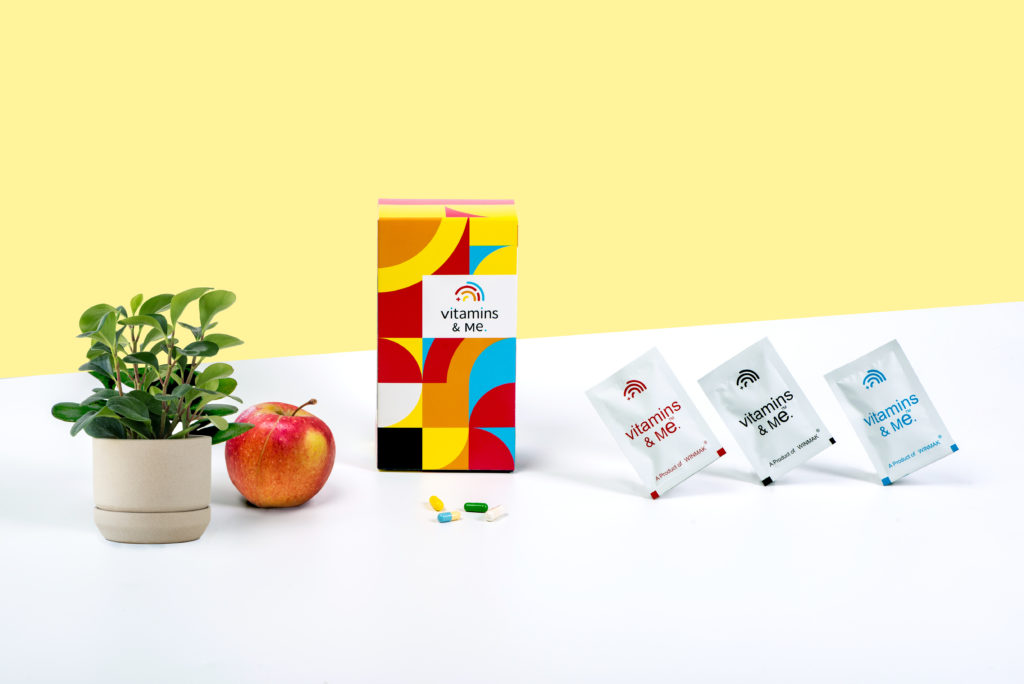 👁️ Why Nutrition is the Key to Healthy Eyes? 🍎
What should I be eating to improve my eye health? When it comes to diets and healthy eating, visualizing a healthy diet is the first step to actually achieving good eye health. Simply put, foods with colorful nutrients are a great way to start! These methods are backed by studies that show how so much can be done in terms of your overall eye health when also taking into account nutrition (and sticking by it).
According to Rebecca J.taylor, MD, "Some nutrients are responsible for keeping the eyes healthy and others decrease the chances of eye diseases." Low fat, more vegetables, and food consumption, and whole-grain can help your eyes as well as heart. Because the arteries present in the eyes and heart are dependent on oxygen and nutrients. So if you want healthy eyes, you should keep your arteries healthy.
Moreover, according to the age-related eye disease study (AREDS) published in 2001, "the chances of eye diseases reduce if you have enough nutrients like zinc, copper, vitamin C, vitamin E, and beta carotene. All these nutrients reduce the risk of age-related diseases to 25 percent.
Furthermore, according to a new research in 2013 "lutein, omega 3 fatty acids, zeaxanthin, and beta carotene work well in combination for eye health. Some other studies claimed that omega-3-fatty acids, lutein, and zeaxanthin are crucial for healthy eyes. So in light of these studies, results can say food is vital for healthy eyes.
Here is a list of healthy foods which improve eye health.
Eggs
Eggs are so beneficial for overall health and these are a great source of protein and healthy fat. Additionally, they contain other healthy nutrients like Lutein and zeaxanthin. These two nutrients act as antioxidants which are good for the eyes. These nutrients are especially found in egg yolk. According to a research report by keyvan koushan and v. chalam, lutein protects the eyes from harmful lights or ultraviolet rays. And eggs have high content of lutein. So eating eggs is good for the eyes because of the more absorption of antioxidants. Moreover, the egg contains plenty of vitamin D.
Spinach
Spinach contain both antioxidants (zeaxanthin and lutein) good for the eyes. According to various studies, lutein and zeaxanthin protect the eye from harmful lights and store various antioxidants. Additionally, Lutein filters the blue light because this blue light is not good for eyes. According to another study, lutein improves blood circulation in the eyes.
Bell pepper
Bell Pepper is a good source of vitamin A and C and it also contains enough lutein and zeaxanthin. Moreover, Bell pepper is so effective in reducing the chances of age-related macular degeneration. If you take one cup of bell pepper a day, it means you have taken a sufficient amount of vitamin A and C. So, you must take them to protect your eyes from any kind of damage.
Legumes
Legumes are good for protecting the retina and decrease the chances of cataracts and macular degeneration because they contain bioflavonoids and zinc.
Carrots
Carrots are mandatory to have healthy eyes. This is because it has plenty of beta-carotene. The body converts the carotenoids into Vitamin A. This Vitamin A is good for healthy vision.
According to research, carrots help improve vision because they protect the rods and cones cells. Additionally, Beta carotene also decreases the number of free radicals. Thus, it shields the eyes against diseases like macular degeneration, cataract, and glaucoma.
So, if anyone whose eyesight is weak, they should eat carrots.
Blueberries
Blueberries contain anthocyanin, which is an antioxidant having the ability to cross the blood-retina barrier. Thus, blue barriers are essential for healthy eyes. It also helps people suffering from glaucoma due to the destruction of the optic nerve.
Oranges
Oranges have vitamin C. According to expert's report, oranges decrease the risk of cataracts and macular degeneration and protect eyes from free radical damage.
Nuts
Nuts like almonds, pistachios, or walnuts contain omega-3-fatty acids, and vitamin E. Vitamin E also improves eye health.
According to a study report of the American optometric association, nuts are beneficial for healthy eyes because they repel free radicals and decrease age-related muscle degradation. So, taking nuts daily is good for healthy eyes.
Chia seeds
Chia seeds are known as "superfoods." This is because chia seeds have more quantity of omega-3-acid as compared to salmon or flax seeds. Moreover, it contains more calcium as compared to a glass of milk. So, chia seed is one of the best food items for improving eye health.
Sunflowers seeds
Sunflowers seeds are good for the eyes because they contain various nutrients such as vitamins E, and small amount of vitamin B. According to research, 2 ounces of sunflower seeds per day can provide 15 mg of vitamin E, reducing the cataract up to 80 percent.
Hot tea
Are you a tea lover? That's good because a hot tea can also improve your eye health. According to a study published in The British Journal of ophthalmology, "the people who drink hot tea daily have 74 percent fewer chances of getting eye diseases than the non-tea drinker. In addition, tea is a great source of disease-fighting antioxidants. So, drink a cup of hot tea daily.
Tuna and salmon
Tuna and salmon are rich in omega-3-fatty acid and other healthy nutrients. In addition, they produce melanin which protects the eyes. According to a research report, Omega-3-fatty acids are beneficial for the eyes. In addition, they prevent the eye from various diseases. So, eating fish helps to prevent AMD. Additionally, due to lack of zinc, eye diseases like night blindness and cataract occur. As you know seafood is a good source of zinc which stop age-related macular degeneration. Additionally, Eyes can obtain their natural mineral from shellfish like oysters.
Conclusion
Eyes are a sensitive and essential part of the body because we see this colorful world with our eyes. So, taking care of the eye is necessary for us. There are different ways to improve eye health, such as good food, a lot of water, and an eye care routine. But eating healthy food helps us to improve eye health because the food items contain essential minerals, vitamins, and other nutrients that help improve vision. So, add these nutritious foods to your diet, such as fish, salmon, spinach, eggs, carrots, etc. to improve eye health.
You can take our free health assessment here & instantly have a selection of personalized nutritional supplements to help you every day!! Also our ready-to-order packs are great just in case you want to try them!!